We have a small herd of AMDS Miniature Donkeys. Our specialty will be blacks and black and whites in all miniature sizes, however we will have other colors too! The ADMS requires fewer letters for farm prefixes so I will not be using my Miniature Horses farm name. The farm name for the Miniature Donkeys is:
Oak Creek Miniature Donkeys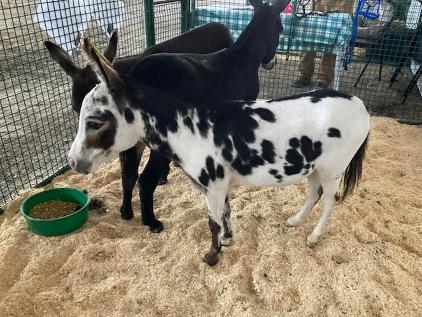 Storylands Patsy
True Black/White Spotted Jennet

Registration MDR #72053
DOB: 07/22/20
Height: 25.50
They say dynamite comes in a small package - here she is! Patsy's color explodes with contrast, she has a baby doll personality. You just can't go wrong with this beautiful jenny.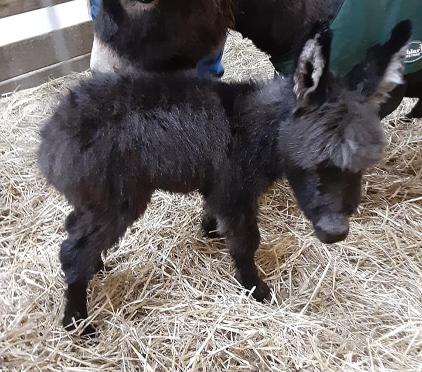 Love Me Tender aka Ace
Ace is an adorable Black NLP jack.
Registration #
DOB: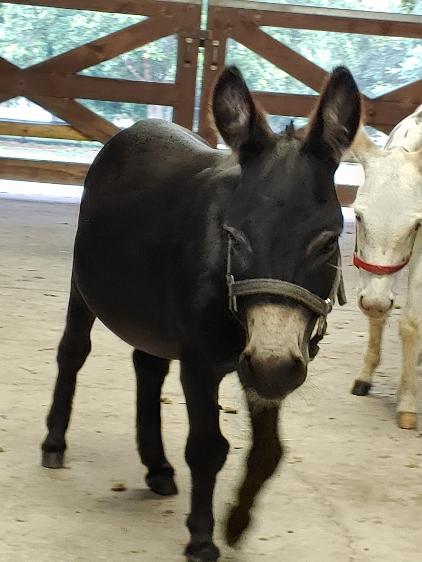 Chapel Hill's BJ
Black Micro Jack, No visible cross
Registration # 69392
DOB: September 28th, 2016
Height: 28.50 inches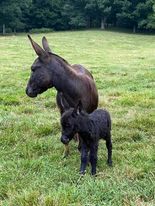 Cyder's Miss Kitty Hawk
Very Dark Brown, NLP Jenny
Registration # 70518
DOB: June 29th, 2018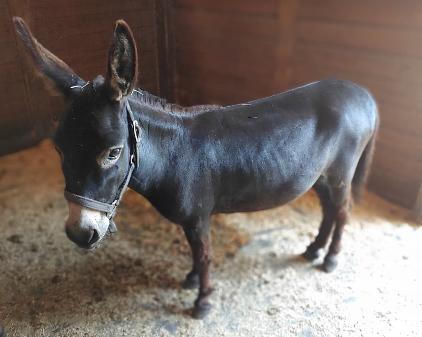 Oakwood Farm's Crowlina
Black Jenny, no visible cross.
Registration # 68699
DOB: August 10th, 2017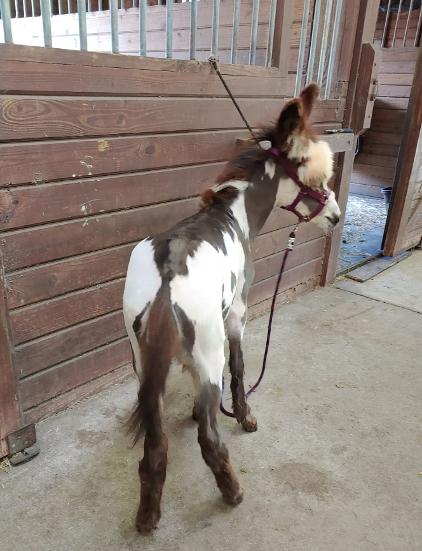 Lil Darlin Black Silk Stockin aka Fancy
Black & White Spotted Jenny, No VisibleCross
Registration #71970
DOB: December 5th, 2021
Black & White Spotted Jennet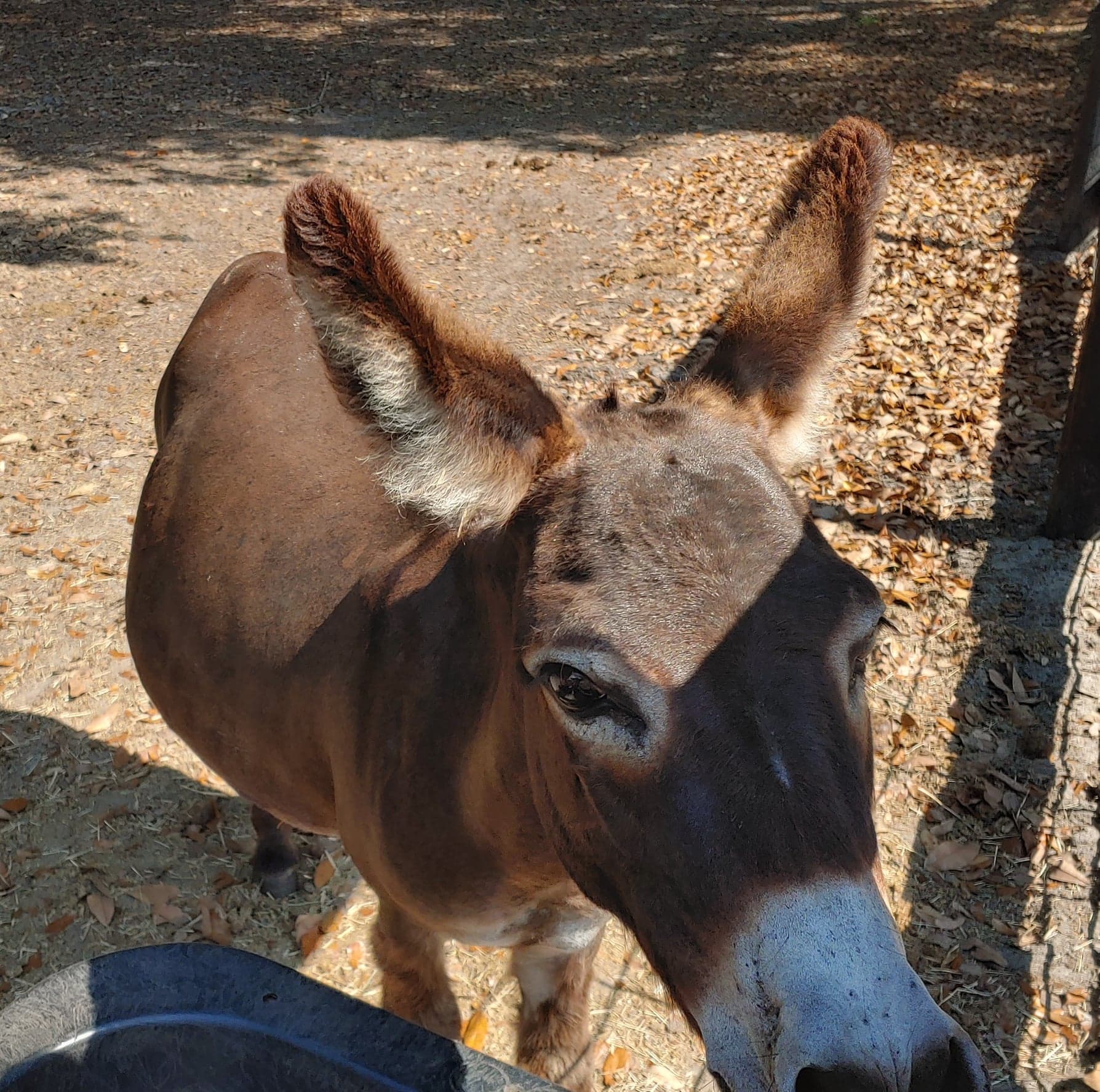 Prairie Farm Maybelline aka Maybelline
Chocolate Jenny
Registration # 70028
DOB: April 28th, 2017
Maybelline is bred to my registered 30 inch Spotted Jack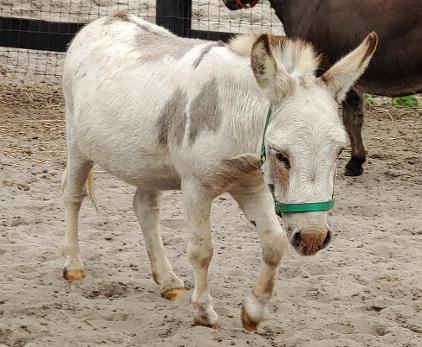 Donkette Korral Teeter Totter aka Teeter
Light Brown/Gray & White Spotted Jack
Registration # 68554
DOB: May 2012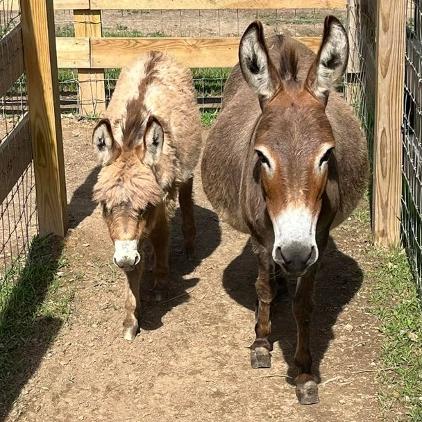 Coco, jennet
Brown with Sorrel points.
Coco Registration #
DOB: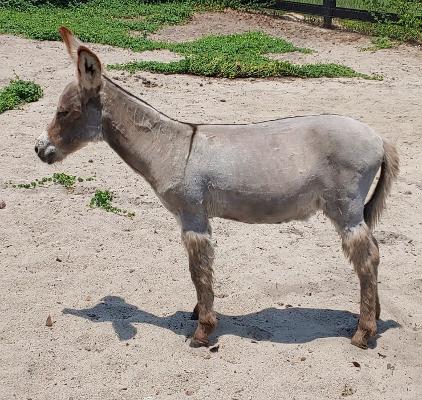 Penelope
Penelope is a light sorrel jennet.
DOB: February 25, 2022
Registration #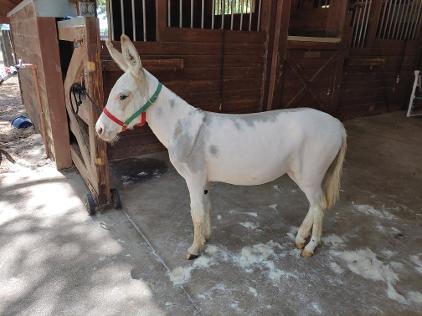 Lexi
Registration #
DOB: 06-15-2020
2020 Gray/Brown and White Jenny
Useful Information and Links for Donkeys
https://www.youtube.com/watch?v=Z-wnegi9kU0&t=11s
How to get a donkey in a trailer!
https://www.hallwayfeeds.com/donkey-dos-and-donts/
Do and Don'ts for Donkeys
All Photographs are copyrighted and may not be used without my written permission.
~ All Rights Reserved ~
This page created October 15th, 2021 and last updated August 10th,2022.