We have a small herd of Miniature Donkey's now. I have Registered donkeys. I may get some unregistered. The ADMS requires fewer letters for farm prefixes so I will not be using my Miniature Horses farm name. The farm name for the Miniature Donkeys is Oak Creek Miniature Donkeys.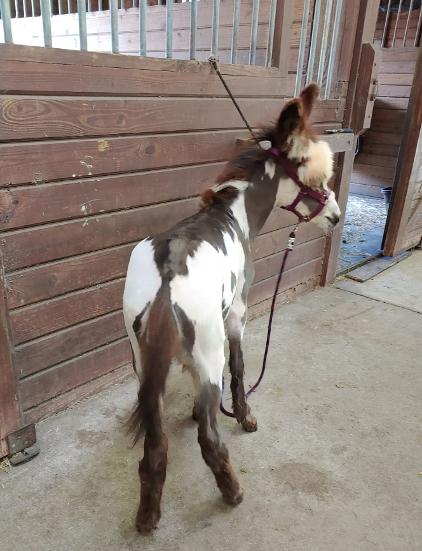 Lil Darlin Black Silk Stockin aka Fancy
Registration #71970
DOB: December 5th, 2021
Black & White Spotted Jennet
Sire: N & D's Lonestar Del Rio
Dam: KZ Pri-Mary Colors
Fancy arrived on May 8th, Mother's Day, how fitting and what a sweet soul! Follows me everywhere.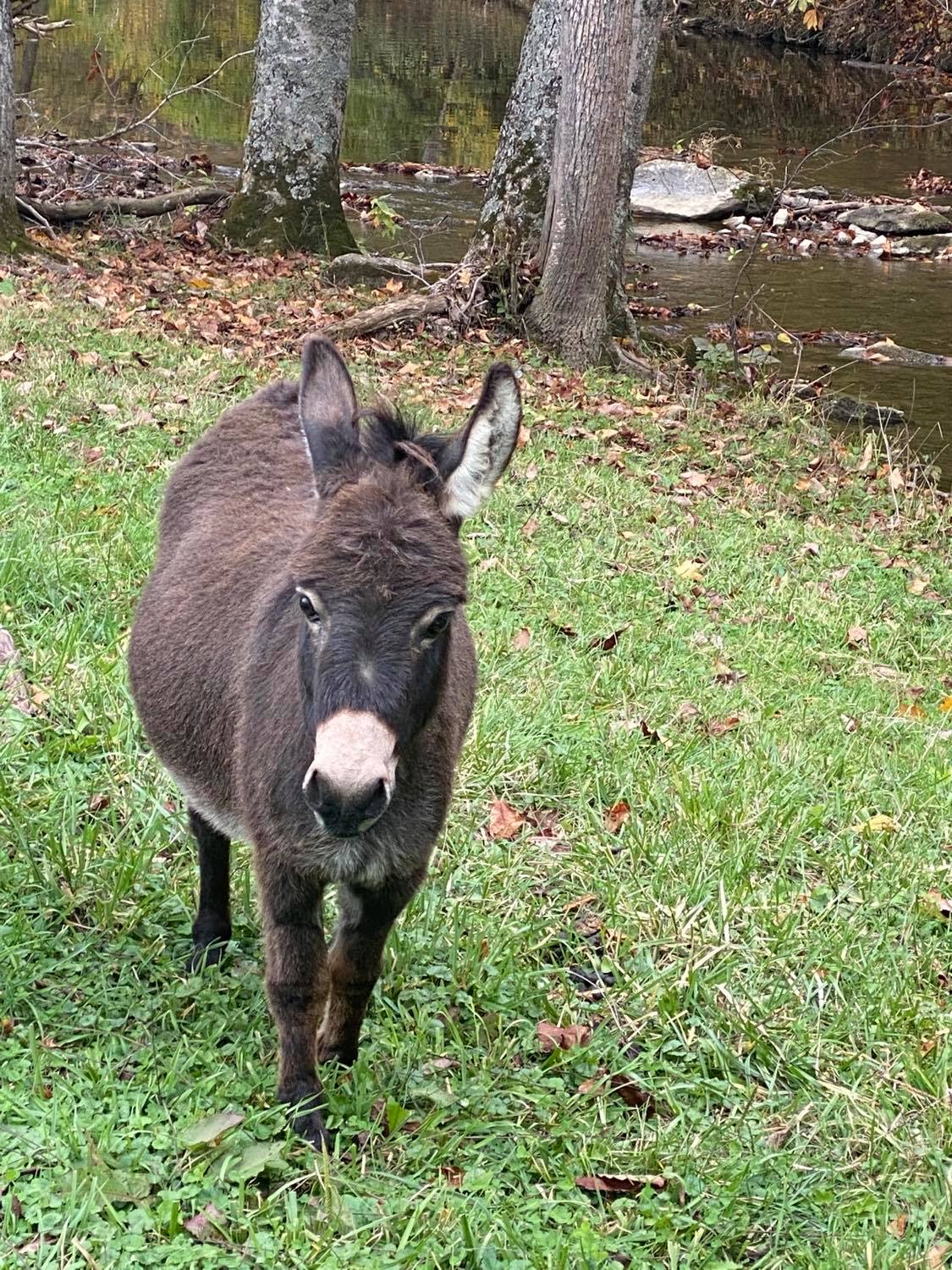 Prairie Farm Maybelline aka Maybelline
Registration # 70028
DOB: April 28th, 2017
30.5 Inches tall Chocolate Jenny
Maybelline is bred to my registered 30 inch Spotted Jack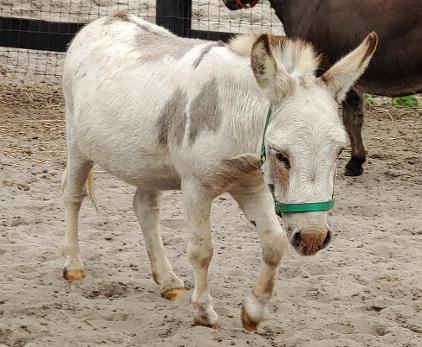 Donkette Korral Teeter Totter aka Teeter
Registration # 68554
DOB: May 2012
30.00 Inch @ 7 yrs.
Light Brown/Gray & White Spotted Jack
Useful Information on Donkeys
https://www.youtube.com/watch?v=Z-wnegi9kU0&t=11s
How to get a donkey in a trailer!
https://www.hallwayfeeds.com/donkey-dos-and-donts/
Do and Don'ts for Donkeys
All Photographs are copyrighted and may not be used without my written permission.
~ All Rights Reserved ~
This page created October 15th, 2021 and last updated May 10th, 2022.