Southern Breezes has begun a small program of AMHR/ASPC Shetlands. I am proud to present my Shetlands, they are coming from the top farms such as SMHC, Comfert Shetlands and Silver Meadows. Please look below at my stallion and mares. My program will stay small with foals sold each year.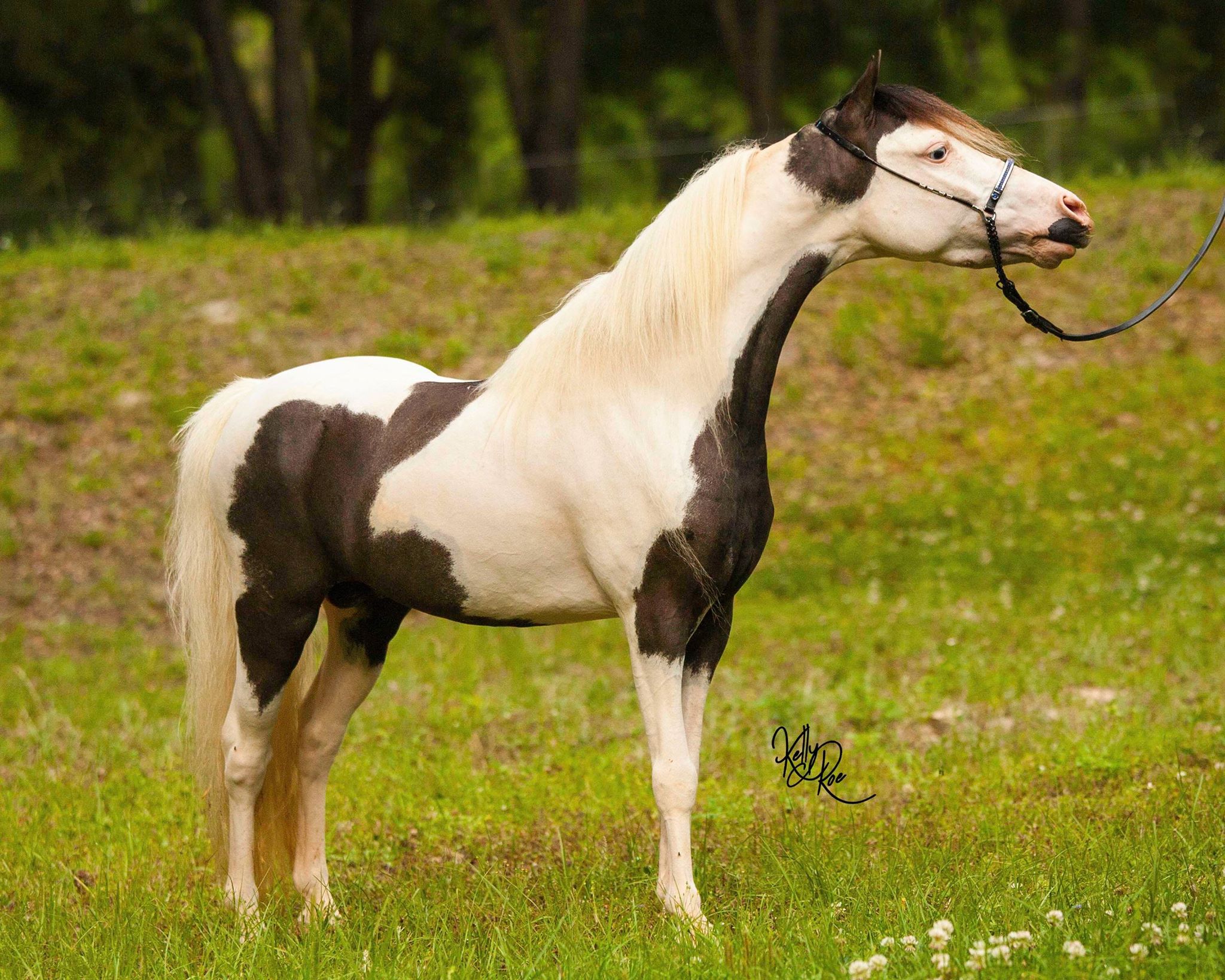 AMHA: Tuff Rain Wild Bill
AMHR: AE Dark Legacy
ASPC: AE Dark Legacy
2011 Black & White Tovero Stallion
Bill is sired by D & S The Die s Cast (HOF) x AE Devine Design
He was shown and went Top 10 in halter and driving at Nationals a few years back.
He will be meeting select mares spring of 2019.
NFS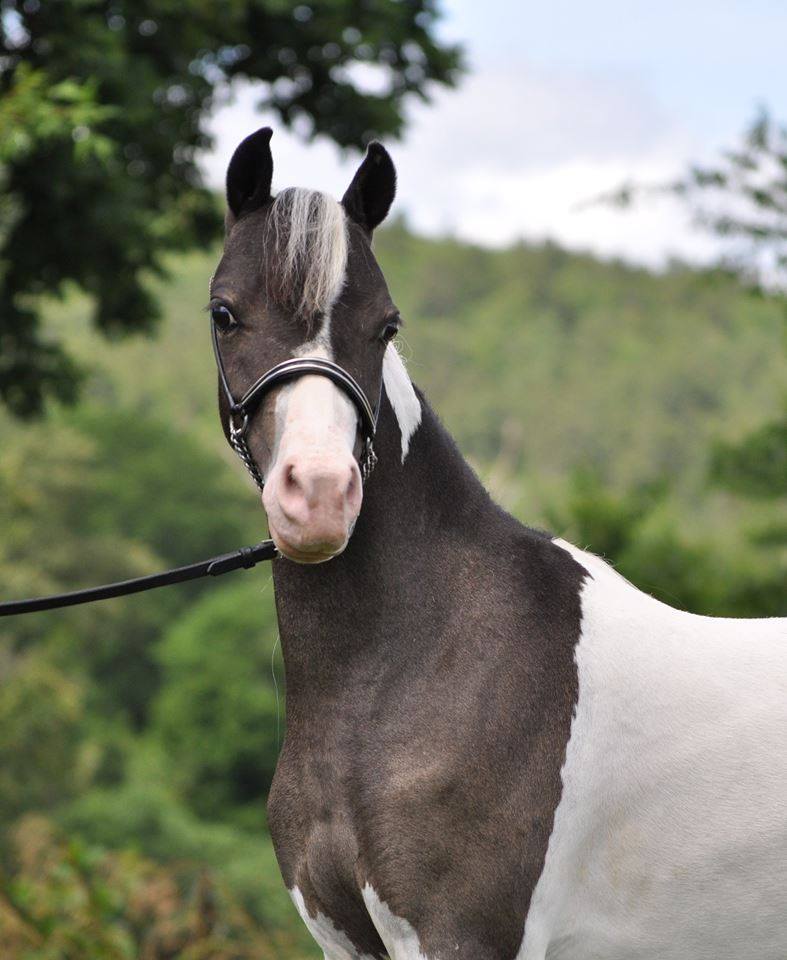 Secret Meadows My Cherie Amour
2013 AMHR/ASPC

Bay Pinto Foundation Sealed Mare.
"Cherie" is sired by the late, Bar-G's Fashionable Lady's Esquire (Congress Grand sire and full brother to Hershey Bar) x Gold Mines Crystal Vanity
Sale Pending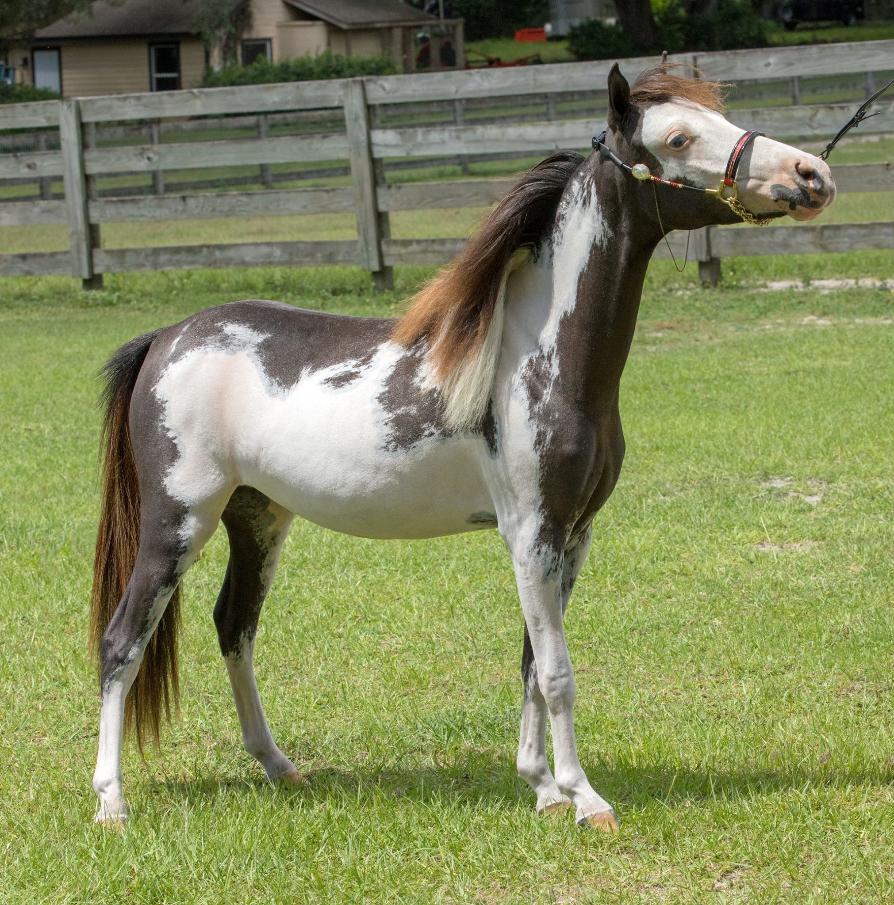 Silver Meadows Painted In Chrome
2017 AMHR/ASPC
Black & White Frame Pinto Filly
Little Girl is sired by AE Dark Legacy, a very handsome Black Triple Registered Tovero stallion who was bred to Silver Meadows Jet's Jewel. This filly won 3rd in Multi-Color at Nationals in Tulsa, OK in 2017. She was 26 inches tall and 4 months old. She should be able to be hard shipped into AMHA upon maturity.
NFS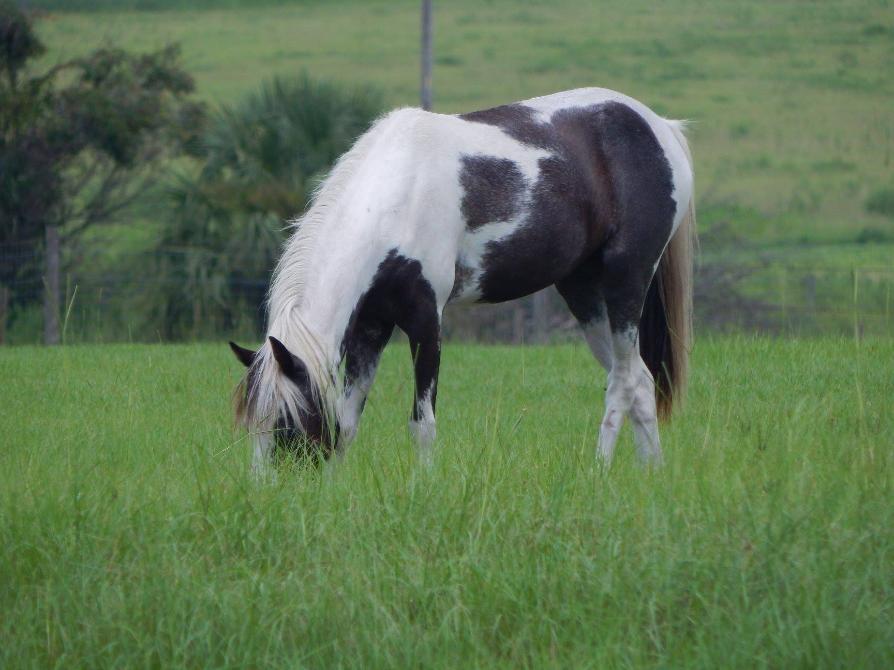 Silver Meadows Crystal In Chrome
2016 AMHR/ASPC
Black & White Mare
Crystal is sired by AE Dark Legacy, a very handsome Black Tovero who was bred to Silver Meadows Jets Blackberry Wine. She is going to be small possibly able to be hardshipped into AMHA later. She is a beautiful young mare.
For Sale
Copyright 2017 ~ Photos are Copyrighted and not to be used without written permission.
~ Last updated March 11th, 2019.