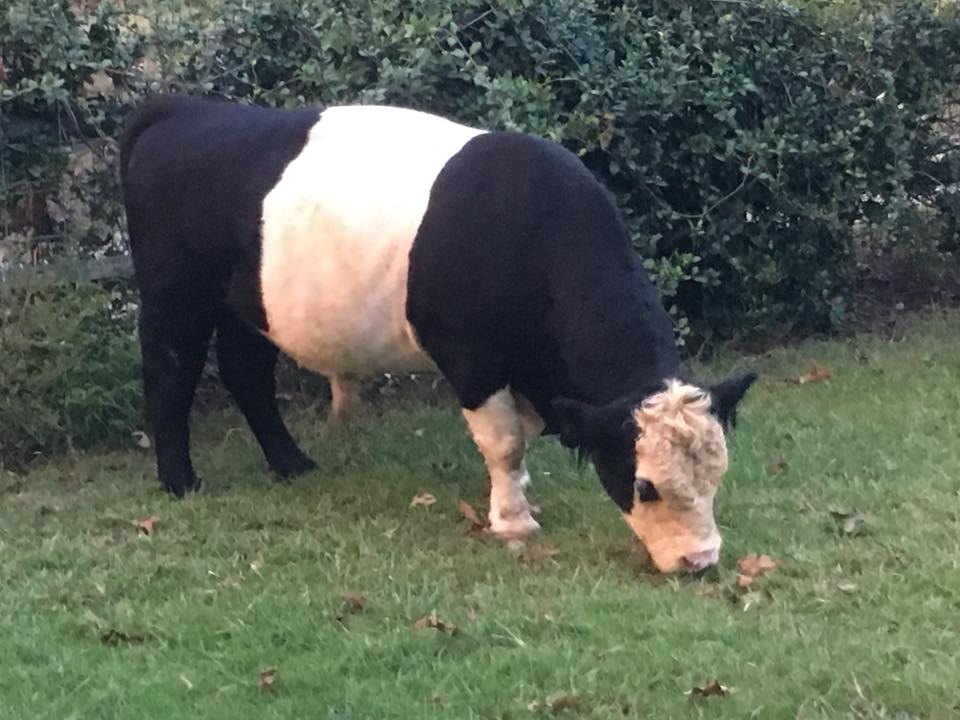 Panda ~ 2015 ~ 4 yr old
Panda is a Panda Bull, 42 inches tall.
He is very sweet natured and will follow you anywhere with a bucket. He is a proven sire of 15 very small heifer calves with only one of them being a solid.

If you are looking to add some color and produce small calves- this is your boy.
For Sale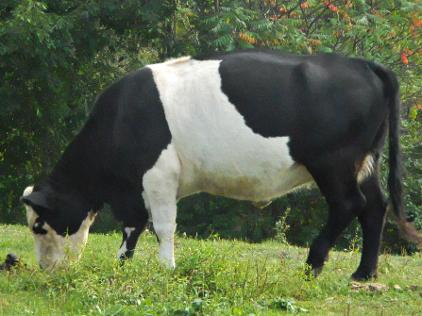 Chloe ~ 2013 ~ 6 years old
Purebred Panda cow, unregistered, 47 inches - mid size miniature.
Her mom is a belted Galloway - dad was a Panda.
Calved 2/17/2013.
Ecellent Mother Cow
Delivered a Aberdeen Moderator Bull Calf from Renee Eckum's registered purebred baldy Aberdeen/Lowline bull Ricochet on Easter 2019 and is rebred to my Panda bull for a 2020 calf.
For Sale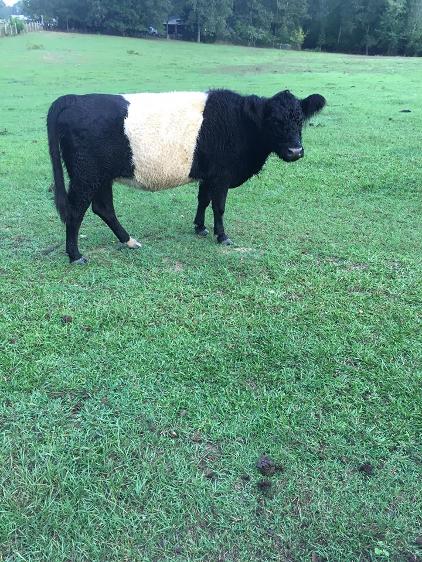 JULES ~ 2013 ~ 6 years old.
Belted Galloway Cow, 45 inches.
Jules is a very good mother. Has had several calves, two of which are pandas while she was with her previous owner.
She had a panda heifer (October 2018) for me shortly after buying her and that heifer is loved and spoiled by Lyndsey Grove now.
She is bred to Panda again and should have that calf June 2020.
For Sale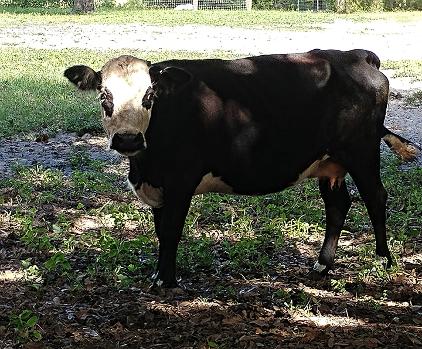 Moo Baby ~ 2016 ~ 3 years old
08-27-16.
MooBaby is a Mini Hereford/Lowline Bred Black Baldy Cow ~ 38 inches
She is sweet natured and likes head scratches and to be fed by hand too.
She is waiting on her calf from Panda any day now. She will be rebred shortly after.
NFS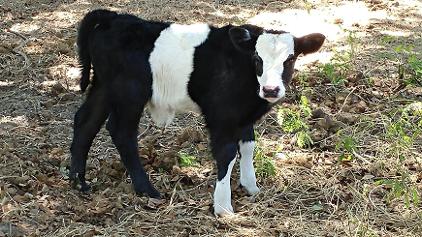 Dash ~ Panda Colored Aberdeen Moderator Plus Bull Calf
Born April 21st, 2019
This handsome little fella is still at his Mom's (Chloe) side and will be until weaning this fall.
Buy him intact for your pasture bull or buy him with his Mom now and get a 3 N 1. Mom has been rebred to a Panda bull (above). This little boy will add color to your herd.
For Sale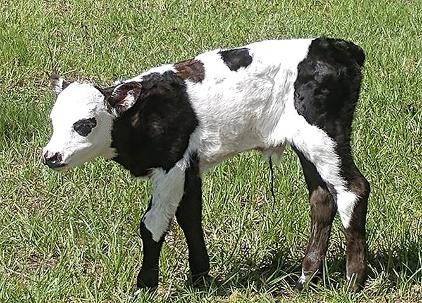 WeeBaby out of MooBaby x Panda
DOB: August 8th, 2019
This is the cutest little bull calf. He has color to burn and so tiny! He might be staying here unless you have enough $$$ to talk me out of him.
For Sale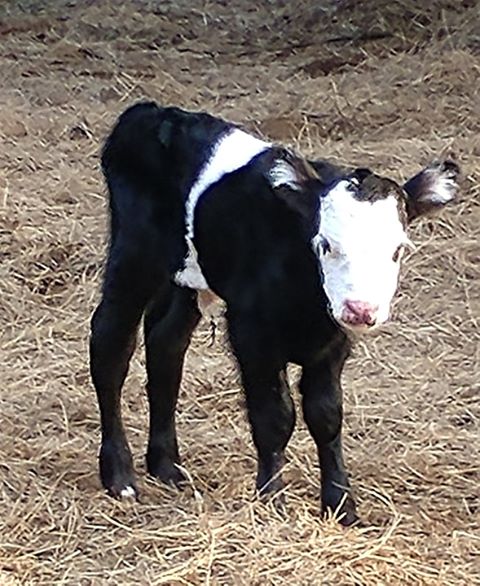 Heifer Calf out of Jules and Panda
DOB: September 5th, 2019
Being bottle fed, may purchase on the bottle.
For Sale
Website created July 2019 ~ Last Updated September 2019
All photos are copyrighted and may not be used without written permission.