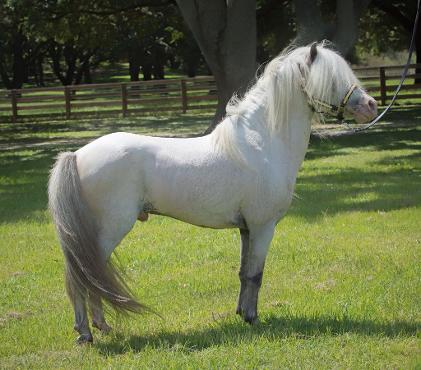 CCMF Cash The Check aka Cash
AMHA/AMHR
DOB: May 9, 2008
Cash is just the Finest with a capital "F" Fewspot Stallion I have seen across this country. He is a breeders dream stallion. He is a perfect 31 inches and will breed anything you put in front of him if it's ready. I believe he would try a regular sized horse and not so sure he wouldn't accomplish it!
He tests out LP/LP and PATN1/N so 50% of his offspring will carry the PATN1 Modifier gene. He is also homozygous for Black and does NOT carry the silver or gray gene.
Sire: Alliance Sign On The Dotted Line
Dam: SA Cherokee Dream Catcher
Private Treaty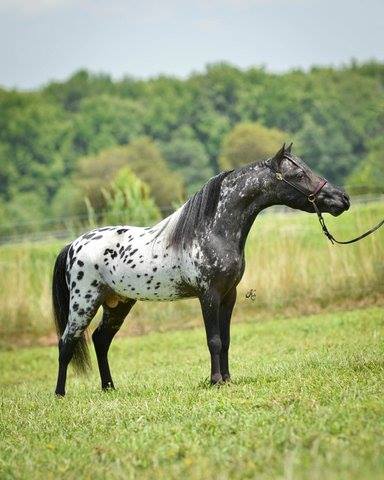 Toyland Micro Magic
AMHA/AMHR/FB
DOB: 04/11/2010
Magic is what all breeders aspire to breed and own. He is tiny, color to burn, conformation that says look at me! He comes from a long line of small excellent appaloosas. Magic was shown as a yearling at Worlds and went Top 10 in Halter and Multi-Color. Magic is also 100% Falabella.
He tests out as: LP/N and N/Patn1 so 50% of his offspring will inherit the PATN1 modifier.
We are very happy to add Magic to our lineup of excellent horses and bloodlines.
Sire: Toyland Micro Chip
Dam: Toyland Velvetera
NFS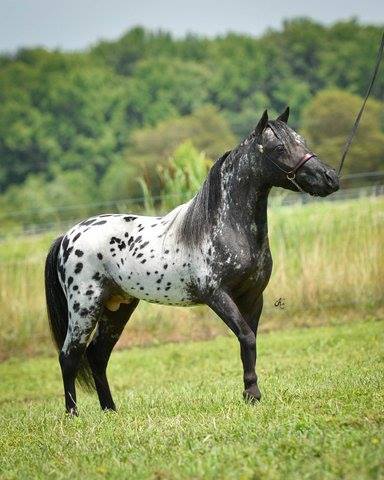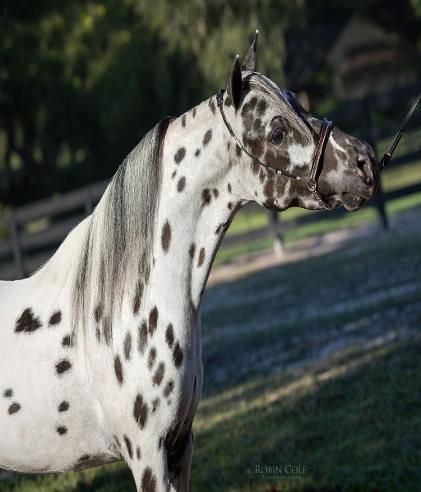 Happy Times Keepers Spartan
AMHA/AMHR
DOB: 04/29/2015
This handsome young stallion comes to me after exhaustive searching for his elusive genetic makeup. He is a Black Appaloosa out of two Black Leopard Appaloosas. He has been tested as N/N for LP and PATN1/PATN1 on Pattern 1 ........no LP and 2 copies of Patn1. This means that 100% of his offspring will inherit the PATN1 modifier.If you understand appy genetics you understand what that means. He is also sired by a Multiple National Champion
Sire: 4W Starkeeper
Dam: Gander Hill Babee Spice
NFS
All Photos are copyrighted and may not be used without written permission.
Copyrighted 2012
~ All Rights Reserved ~ Last Updated September 7th, 2018