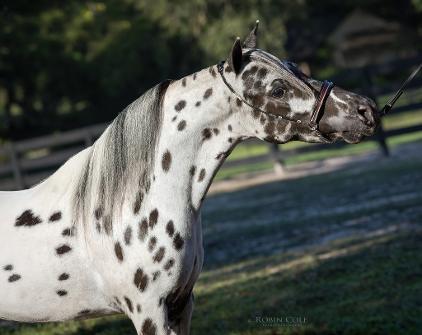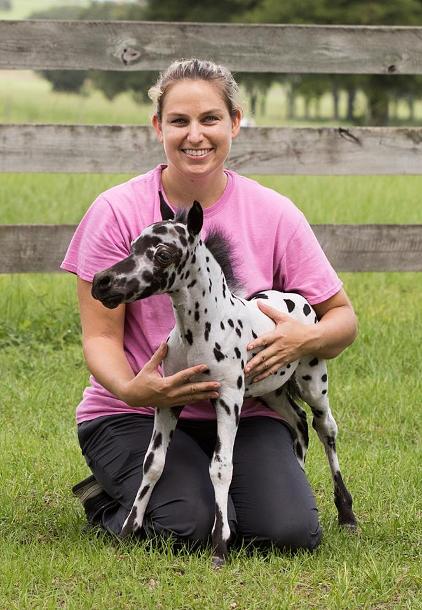 AMHA: SBMF Great Expectations aka Looker
AMHR: Southern Breezes Great Expectations
FBR: Southern Breezes Great Expectations
DOB: June 12th, 2017
LOOKER is one exceptional Black Leopard Foal. He shocked us all by taking 381 days to finally arrive. He was anticipated by many and didn't disappoint a soul especially me. I had offers from all over the world for him but after testing decided he would stay right here.
His tests showed him to be LP/N and PATN1/PATN1 which means he will pass on the PATN1 Modifer 100% of the time. It doesn't get any better than that! He is also homozygous Black and of course does NOT carry any gray.
His conformation is just as exceptional as his genetic makeup. I can't say enough nice things about this colt.
Sire: Toyland Micro Magic
Dam: Fabaloosa Appaloosa Fantasy Luv
NFS
The picture on the left with Brooke is well known in the Appaloosa world. Brooke is of course Brooke The Clipper Girl. Brooke clips around the world and is always needed and welcome here. My appy foals sure seem to love her.
Meet our AMHA 2019 World Multi-Color Champion Stallion, Under
Congratulations LOOKER you have always been exceptional!!!
You certainly met my EXPECTATIONS!!!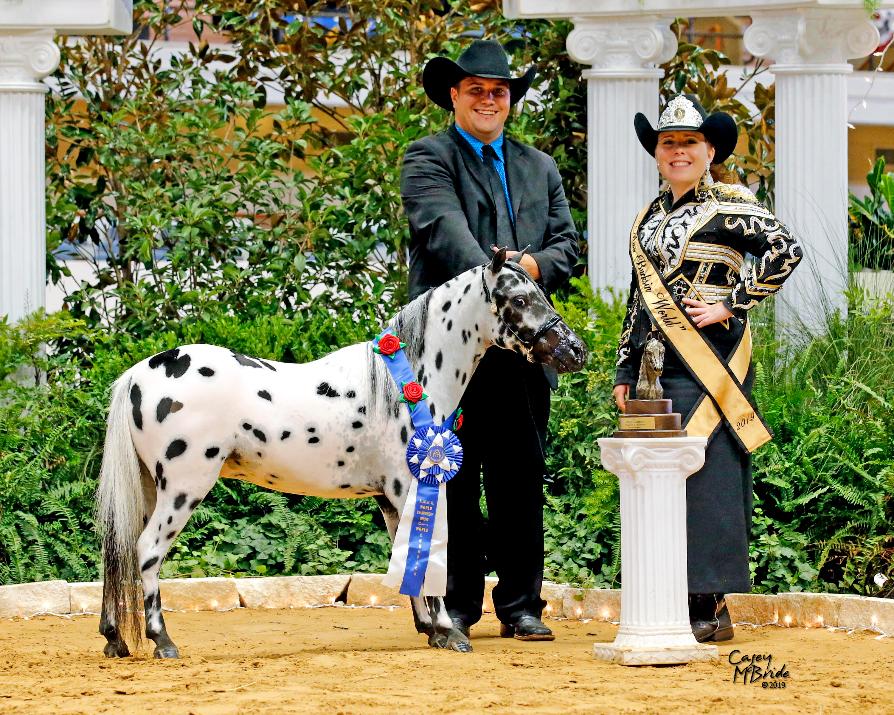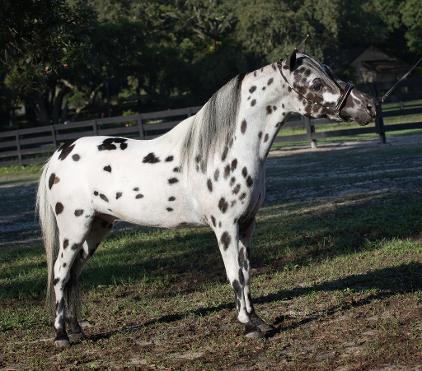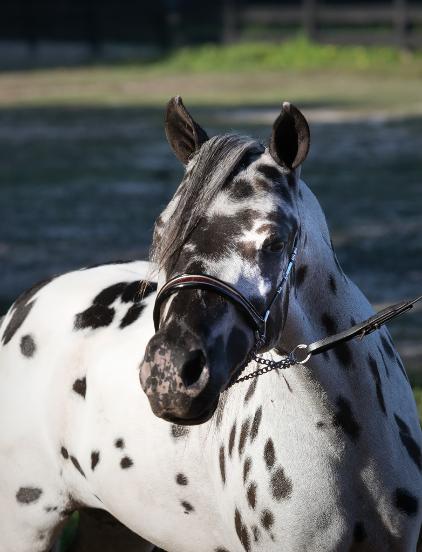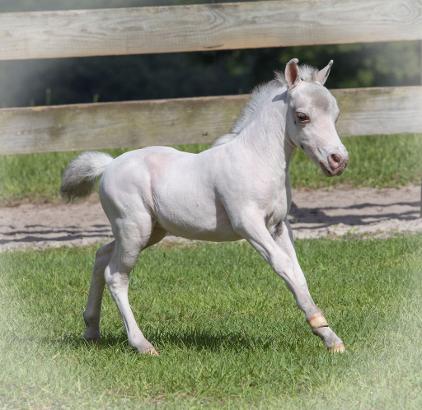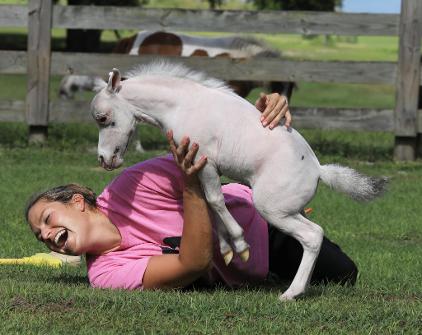 AMHA: SBMF Color Me Cool aka Dude
AMHR: Southern Breezes Color Me Cool aka Dude
DOB: July 26th, 2018
Dude is a handsome little Black Fewspot Colt that is one of my Junior Stallions. He is refined with correct conformation, good bite and nice nice pedigree. You won't find a better one.
His test results are: LP/LP and PATN1/PATN1 which means he is homozygous for the Appaloosa gene or LP gene and homozygous for the PATN1 gene which means 100% of his foals will inherit the LP and a PATN1 gene.
Sire: CCMF Cash The Check aka Cash
Dam: Fabaloosa Appaloosa Fantasy Luv aka Fantasy
NFS
As usual Brooke has fun with my appys after she clips them and this one with Dude is a riot. These two both have more character than a pretty lady and a sassy little colt need. Thanks to Brooke for always making my horses look their best and to Robin Cole for taking such wonderful photographs of them! A real bonus is Robin Cole and Brooke Sheridan are a mother/daughter team at times!
The photo below is just an updated photo of Dude in his winter woolies. He is still very tiny and should mature 28 inches.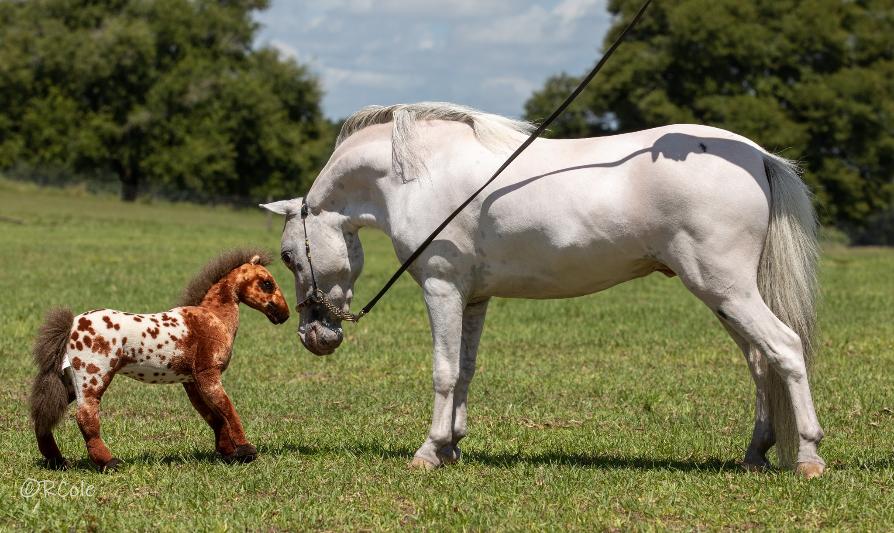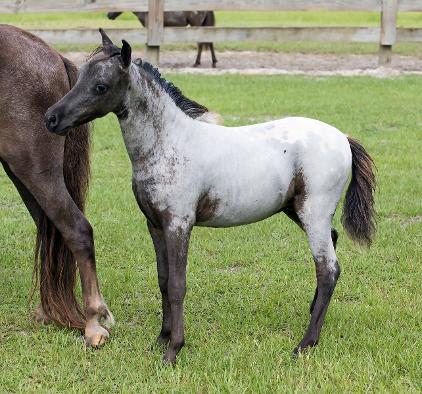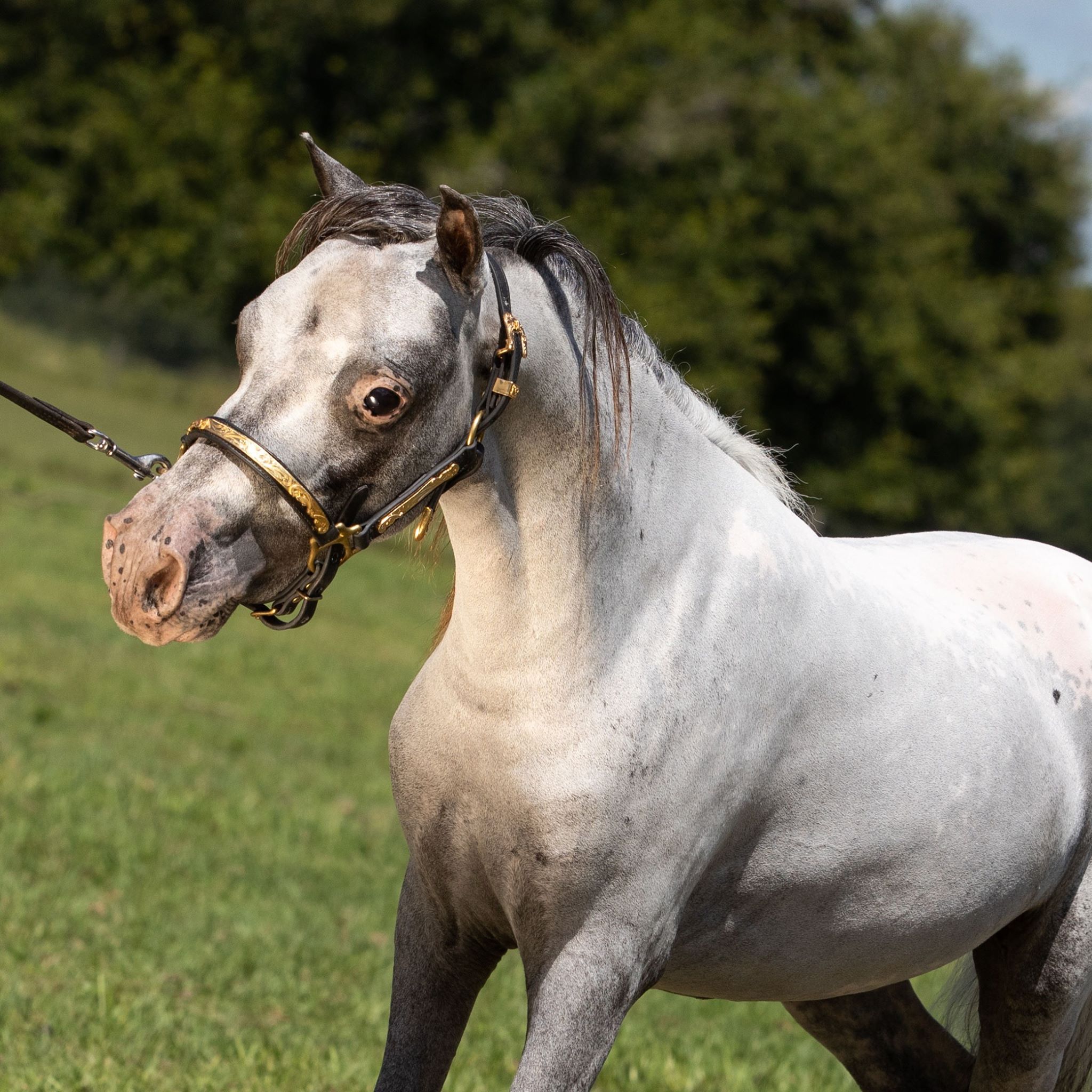 AMHA: SBMF Put N On The Ritz aka Ritz
AMHR: Southern Breezes Put N On The Ritz aka Ritz
DOB: April 9th, 2018
Sire: CCMF Cash The Check aka Cash
Dam: CCMF Piano Man Times Two aka Pretty
Ritz is such a handsome, ultra-refined young stallion who should mature at 31 inches. He is ready to meet his first mares.
Tests results: LP/LP and PATN1/N
For Sale $ 3500.00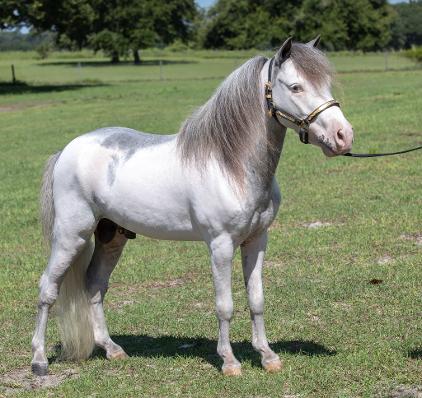 AMHA/AMHR Lil Hoofbeats Magnum Force aka Magnum
DOB: April 15th, 2017
Sire: Nostalgias Whistleblower
Dam: Jasmine Silver Stockings MM
Magnum is a nice Frame Overo, he carries Sabino and Splash and has 2 blue eyes.
Temperment is a dream, he is MELLOW and yet gets the job done with the girls without issue. PROVEN
FOR SALE ~ $ 2000.00
All Photographs are copyrighted and not to be used without my written permission. ~ All Rights Reserved ~ This page was created 2017 and last updated August 11th, 2020.